It's Time to get Outside and Make a Difference
The ice and snow is almost gone, the days are getting longer, Spring is finally here! So has that got you thinking about what to do now that you're out of hibernation? Well we've got some great suggestions for you. Read on…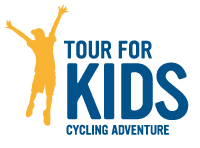 TOUR FOR KIDS… EARLY BIRD PRICING!
Alberta July 15-17, Ontario August 12-14
Tour For Kids is THE epic cycling adventure of the summer! Do you want to help kids with cancer while challenging yourself? If so, Tour For Kids is for you. This 3-day, 300 to 600 km tour of quiet country roads is a challenging and rewarding experience. Your fundraising will help send children with cancer to special camps so they can enjoy a camp experience just like other children.
Register before March 31 for registration savings and a personalized jersey (save $60 off registration for Tour For Kids Ontario, presented by Investors Group and save $40 off registration for Tour For Kids Alberta)
WANT TO BE A SUPERHERO?
September 7-24
You CAN be! Join us for the 2016 Sears National Kids Cancer Ride. It will be the experience of a lifetime, the greatest challenge you'll ever embrace: ride your bike across Canada over 18 days in September while you raise funds for childhood cancer research in hospitals from coast to coast. You'll be making a difference in the lives of kids with cancer and their families in communities all across Canada. Register now for the full 18-day experience or contact us about putting together a relay team. Registration is open now: full ride, relay ride, volunteer.
www.searsnationalkidscancerride.com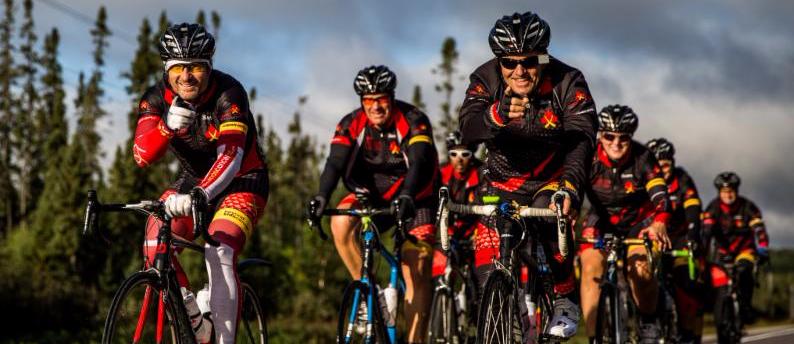 FOOD… WINE… CYCLING!
Saturday, May 14
Introducing our newest Coast to Coast Against Cancer Foundation event… Tour d'Epicure, Saturday May 14, 2016. Sign up for this 1-day cycling and epicurean adventure and you'll be raising funds to help rebuild some facilities at Camp Trillium Rainbow Lake. At Tour d'Epicure you'll experience the scenic pleasures, classic cycling routes and unmatched food and wine delights of the Niagara Peninsula.
Choose a distance and pace for a fully supported ride of 60 or 120 km. Enjoy rest stops at noted winery estates such as Jackson Triggs, Creekside Winery and others. Meet the vintners, sample the wines and enjoy the tasting menus. Cruise for an hour and repeat! After the ride, freshen up and prepare for outstanding multi-course dining and entertainment at Jackson Triggs Estate Winery. Special wine purchase offers, a fully supported ride, special Tour d'Epicure jersey and shorts, dinner-only options and many extras will make this a memorable start to the cycling season.
BIKE FOR TYKES
Thursday, June 16
Can't get away for 18 days of riding? Or 3? Or even 1? How about 4 hours! Join us on June 16 2016, for the 17th annual Bike for Tykes! Get 3 or more friends together and sign up as a team to share four exhilarating hours of spin relay on stationary bikes in the Toronto financial district. You'll be raising finds to support the Cancer Neighbourhood at the Peter Gilgan Centre for Research and Learning at SickKids.
HOW ABOUT A LITTLE JOG AROUND MISSISSAUGA… IN A NEW PAIR OF SHOES!
April 30 / May 1
Join us for the Mississauga Marathon race week, April 30th/May 1st for a run with a cause. Register now using promo code "CCACF" to bag yourself a FREE registration and help us raise money to support children with cancer and their families. Win-win, right? But wait, there's more… the first 15 runners to sign up will get a FREE pair of premium brand running shoes! Free registrations are limited so register soon. Fundraising minimum is $250.
OH AND DID WE MENTION…
The Inside Ride is on track for another record year. In 2016 we'll be expanding with new events in British Columbia, Manitoba and all across Ontario. And in June the Inside Ride National Tour will once again hit the road, visiting communities from St John's Newfoundland to Vancouver Island, engaging tens of thousands of people to build awareness and raise funds in support of childhood cancer programs all across Canada.
Book an Inside Ride to help you achieve your fundraising goals for Tour For Kids or Sears National Kids Cancer Ride: Book an Inside Ride
Help us secure a new school or business Inside Ride event and you'll get credit toward your fundraising. Contact Jenn Davies
GET INVOLVED, MAKE A DIFFERENCE
So what's next? Simple… choose your event, sign up today and share the news with your friends! No matter what you choose, we know you'll have a blast and get some healthy exercise. Most importantly, you'll be helping children with cancer and their families. And remember, 100% of receipted donations will go directly to supporting childhood cancer programs and research.